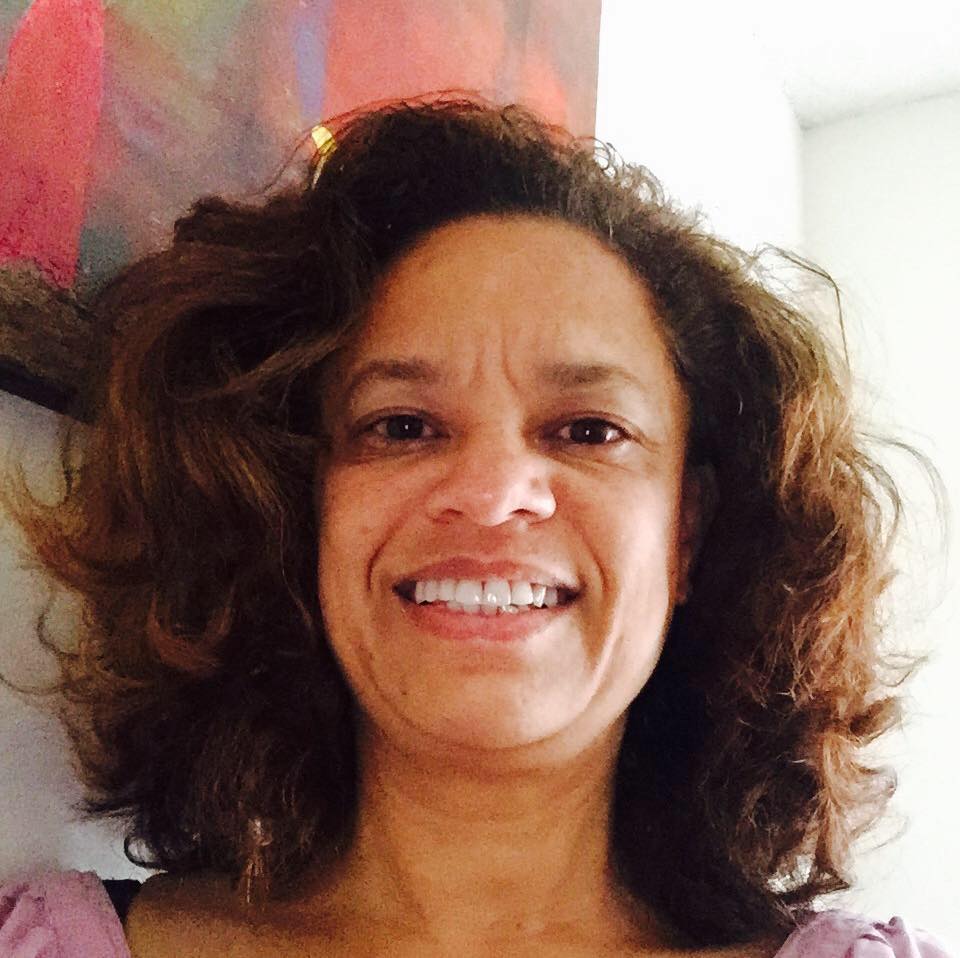 Hi.
Just in case you don't know yet my name is Colette. Thank you so much for traveling through my site and taking the time to get to know me.
I fell into massage in 2004 after starting my own healing journey. I was at a place in my life where to the outside world and my doctors I was a young, healthy woman. I had a great career, I belly danced at least 4 times a week, I ran with friends at least once a week, I ate healthy food (at least I thought), I attended spiritual events and general had an active social life. However, deep down I knew something was off. My career had become more of a source of stress than it lite me up and I just felt like my health was not 100%.
After experiencing what I thought was the stomach flu for about a month (I usually was never sick and definitely never longer than a week) I made an appointment with my doctor and after several tests we found I had developed an intolerance to gluten. This started me on elimination diets and learning how to cleanse my body. Gradually over the years I completely changed the way I eat. My concept of what healthy eating is on a whole new level now.
Still not feeling 100%, I sought the advice of a mentor who encouraged me to leave my career in the dental field and started searching for a more relaxing field. This lead me to working as a medical assistant for a group of naturopaths and my acceptance into massage school. Though I changed fields of interest my time and education in the dental world will never leave me and gives me a unique insight and more in-depth understanding of muscles related to the jaw.
My second semester of massage school I finally found out what was wrong with my body. I was diagnosed with breast cancer. What a blessing to be in massage school and working for naturopaths. Months before my diagnosis I had started studying shamanic practices with Jan Engels-Smith (now of Light Song school shamanism and energy medicine). I was in all the right places, doing all the right things to help me rebirth myself into the person I am today. This rebirth and these first hand experiences with alternative health practices gives me a special insight into benefits of holistic care and how to provide care for individuals on a journey with cancer or other health challenges.
My healing journey and my Lomi (a form of Hawaiian massage) studies with Native Hawaiian, Kamaile Puaoi greatly influence my approach to meeting clients where they enter my office and listening to their body as much as what they say. Kamaile thought me that the greatest starting point of change is to establish a time line of a person's life. This let's both people know how to begin a conversation and a healing map. If you ever want to meet someone who embodies the Aloha essence I highly recommend you seek out Kamaile Puaoi.
Before traveling to Hawaii to study with Kamaile I studied at and graduated from East/West College of Massage. There I was fortunate enough to receive training from some of the best massage therapist and instructors in Portland, Oregon, namely, John Hart, TJ Ford and Allison Longstretg Lurie. They inspired me to always strive for more knowledge and the best techniques to provide my clients the most effective results. This drive has taken me all over the states and outside of the country for top quality continuing education. In 2014 I traveled with Allison Lurie to Thailand where she lead me on a study tour that immersed me in all things Thai. Studying in Thailand taught me Thai massage is more than just a series of strokes, it is part of a living culture where food, meditation and bodywork are all equal parts of bringing a person into their highest well-being. Experiencing Thai massage in Thailand gave me a true understanding of holistic body care. It had a profound effect on my life and I will never be the same. Every week since returning I use some saying, some experience to enhance my ability to perform massage. My favorite saying is "same, same but different". The Thai instructors and people never said you are wrong to us, but "same, same but different ", to indicate there is always another way to do or say something it is not necessarily wrong just different.
Another corner-stone of my massage style and my understanding of the body comes from my Orthopedic massage training by founder James Waslaski. James opened the world of fascia to me and lead me to understand that we never really understand what the muscles are doing or cable of until we first address the fascia.
When I was diagnosed with cancer my first thought was not I would be facing my own death, it was holy shit, I might be losing my change to bring life into this world. At the time I went through treatments there was not the importance of protecting a woman's reproductive system like there is today. My doctors advised me to wait until I had gone 5 years without cancer. Well, this journey was an emotional roller coaster and lead me to realize that creating a healthy cancer free body has similar aspects to creating a fertile environment to bring new life through a woman's body. To gain more knowledge on ways to help myself and other women I was fortunate to study with Dr. Randine Lewis, author of "The Infertility Cure" and founder of The Fertile Soul. I wish her book was titled what every woman should know about her body. I wish this book would have been available to my mother to give me when I first started my menses so I could have avoid all the menstrual pain growing up. Through Dr. Lewis I understand a woman's fertility my not result in the birth of a human being but every woman births something beautiful into the world.
Even as a child I was drawn to alternative energetic and spiritual practices. Well before leaving my first career and studying shamanic tools, I learned how valuable Reiki could be for a self healer. I am now a Reiki master practitioner and have been utilizing the Usui method of Reiki and expanding it with shamanic practices for over 15 years. First and foremost I treat myself with Reiki. Reiki is my form of meditation, inner guidance and self-healing. While in Thailand I was introduced to Chi Nei Tsang (stomach massage, but oh so much more). Upon returning to the states I furthered my study of Chi Nei Tsang and now have a certification in level 1 and thoracic Chi Nei Tsang. There are aspect of this technique that provide new meditation and self-healing tools for me and my clients. Another passion for me is movement and for me it comes through belly dance. Belly dance was a huge part of my recovery and healing journey. It brings together meditation, spirituality, empowerment and exercise. I would rather dance in my living room than workout in a gym any day! Through Reiki, Chi Nei Tsang, Belly Dance, my Native American and Shamanic studies I have come to understand that all things are connected macro-cosmically as well as micro-cosmically; therefore the healing process must be dealt with on all levels and within all our bodies (emotional, mental, spiritual and physical).
Since graduating and starting my massage career ,April 2006 , I have been honored to provide over 500 massage sessions. With that many people under my hands and my own healing journey I have come to understands that to find and maintain health, we should care for our bodies as though they were infants, addressing our individual needs, while balancing nutritional, emotional, mental, spiritual and physical aspects of our being. When you come to me for a bodywork session I will not only offer you my skill as a massage therapist but a life time of personal experience as a self healer. I can't give the same massage twice. Each of your sessions will be customized to meet your individual needs, desires and comfort. I will be a sounding board, a research and accountability partner, and help you advocate for your own health in all aspects of your life. I am dedicated to guiding rather than leading you to a path of homeostasis within mind, body and spirit.